Highlight your brand among products in the same category
You will be more visible among the competitors and present your brand at the highest level. You can choose from the following Brand Zone products or opt for all of them.
The button in the category – leads to the filtered category of products from the given brand.
Branded filter category – display of branding in Heureka categories (Washing machines, Vacuum cleaners, etc.) that contain your brand's products.
Brand detail – page with information about your brand and your selected products.
What will Brand Zone Products do for me?
Attract customers
A professional brand presentation is the best weapon among competitors. Make it apparent to customers that you are more visible and that they will find precisely what they need with you.
Target the relevant audience
Address those customers who are truly interested in goods in the given category. Your brand will be visible where "your people" are.
Differ from the competition
Highlight your competitive advantages – be it amazing product design or innovative technology.
3 reasons to have a button in the category
Customers have the option of quick selection in the category in the form of a button with your brand name.
The Button leads to a filtered category with only your products.
The number of places in the category is limited, so you can really make your brand stand out.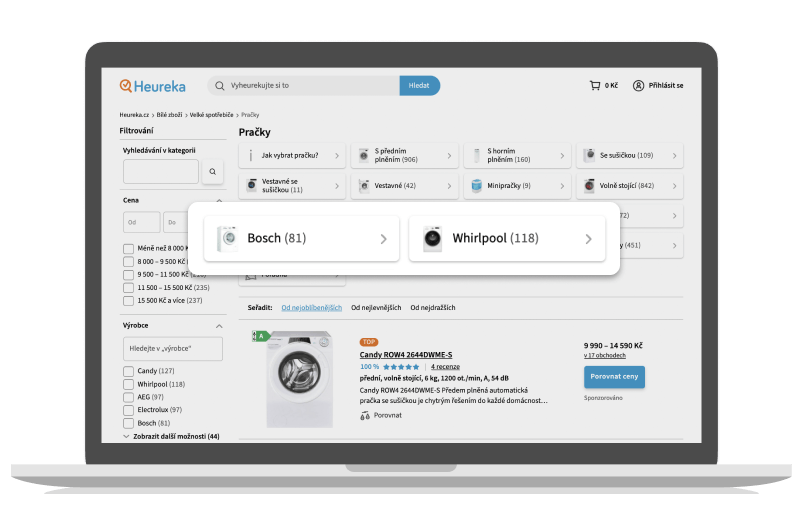 3 reasons to have a branded filtered category
Get branding in Heureka categories (Washing machines, Vacuum cleaners, etc.) which contain your brand's products. The service cannot be used in category parameters (e.g. Stick vacuums, Front-filled washing machines, etc.).
You can display your logo, an image and a brief description.
You will hold the position of an "experienced player" and expert on the given topic among other brands in the category.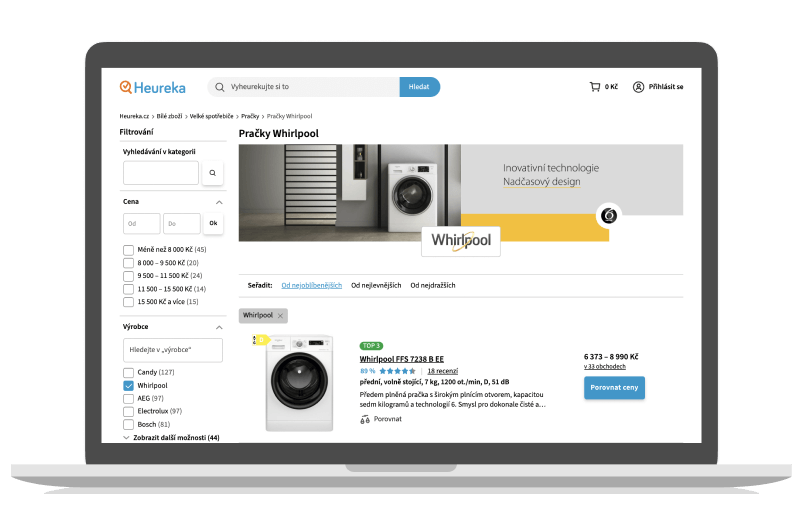 3 reason to have a brand detail
You get the option of improving the Brand detail on Heureka, which serves as a professional representation of your brand.
The customer can view up to 24 of your selected products.
You choose your own promo image, add a caption, choose the content of 3 boxes (photo/video) and where to link customers (brand website or e.g., category on Heureka).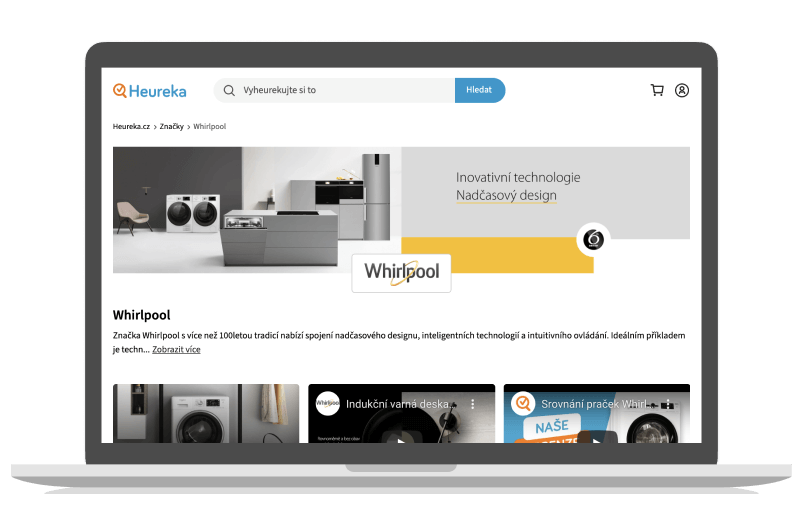 Are you interested in what Heureka is up to?